Our Red Diamond book is a complement to our Information Sessions. Receive your free copy so you can focus, fully engage, and finish!
Red Diamond is packed with actionable information!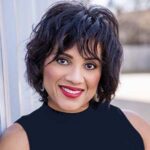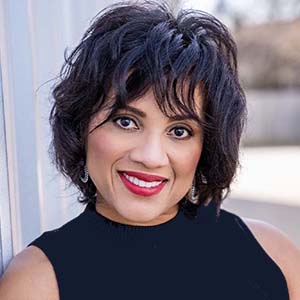 I'm Sherese Duncan, CEO and there's so much I want to share!
When I first began seeking education to support my newfound career, entrepreneurship, I didn't realize the need to customize my learning journey. There were many resources, tools, training, workshops, and seminars and I engaged with as many as I could afford. They were great and provided the basics and I achieved decent amounts of success.
My skills, however, did not increase or change. I had good skills and applied them well, but they were shifted vs. increased. I also didn't acquire new skills. I acquired lots of knowledge, information, and understanding, plus I had an unstoppable drive to succeed. As my clientele grew, the need for infrastructure, skill sets, sustainable processes, and an executive team increased. Based on my background in business, I understand that money wasn't my goal at this point, or a huge infusion of capital, I was generating significant cash flow. My first thought was, I need more training!
I immediately went back to my learning journey, and my knowledge acquisition process, but it wasn't enough. Reading books, taking more seminars, joining masterminds, and hiring consultants, only took me so far. This is when I discovered what I needed. I needed CEO-level skills, access, and strategies. I managed my business well, but I wasn't leading my business, nor was I on track to achieve the vision.
In my mind, I thought I was on track, but I was caught up in the minutia of the day-to-day grind.
The interesting part of my learning journey is that Effició provides education and learning. The very thing I needed. In 2001, our education and advisory programs began to take shape. Not only was I seeking education, but I was also creating a company that provides education to entrepreneurs and owners just like me. I knew this was going to be an amazing challenge.
Over the years, we've found that a lot of aggressive energetic entrepreneurs in business for themselves make the mistake of functioning as a self-employed person vs. a CEO who creates cash flow, jobs (for others), and businesses. And sometimes, they let FEAR dictate their success rate! The skills to be a good employee are not the same as those required to be the CEO, owner, or founder.
As a future student with Effició, I'm ready to show you how Effició's students, clients, and team members are mobilizing their careers and excavating their red diamond businesses.

Let's begin our dig together!
>>Red Diamond is your first taste of "digging to the core" education (110+ Pages).
This book will allow you to understand the full process you must go through to prepare for your CORE dig. You'll access red diamond nuggets of information that will rev up your thinking and doing mindsets. Red Diamond also covers our education program in detail including how to navigate through learning, where you will begin your work, and most importantly, how to prepare for the strategic work you will dig into. Red Diamond gives you the ability to decide to work with us.
Also included are (11) "get to the CORE" activities to take action on immediately. And detailed overviews for each action step! In addition to your book, you'll receive monthly intelligence reports via email and access to our live events.
We are going to transmogrify, get to the core, dig deep, and get rooted.
---
Our Red Diamond book is a complement to our Information Sessions. To receive your free 110+ page printed book, attend one of our monthly *information sessions:
---
Need additional details, call toll-free at 866-934-CORE (2673), or email core[at]efficioeducation.com.
Privacy: We keep all information shared confidential and secure.  We do not sell, rent, or loan client contact information to anyone at any time.  You can contact us directly at 866-934-2673 if you have questions about how we store and secure your information or check our Privacy Policy and Terms of Use for more details.
*Shipping Time: Your Red Diamond book is free, and we will ship to you at no cost. Once you attend your live session, your Red Diamond book will ship within 48 hours if you've completed all form fields. *If you live in the United States, you will receive your physical package within 3-7 business days. Allow 4 – 6 weeks for non-U.S. attendees.
*State of Business and Career Questionnaire. Upon registration, you will receive details on how to access your chosen information session and the link to fill out your business and career questionnaire. This questionnaire is required to receive the Red Diamond book, but it will also allow us to tailor your experience during the information session. The questionnaire is NOT required to gain access to the information session.