INTELLIGENCE ISSN 2834-6238, Report #6 Published: Friday, November 9, 2023, 8:00 AM Eastern
To receive via our private list, see the form at the bottom of this page.
---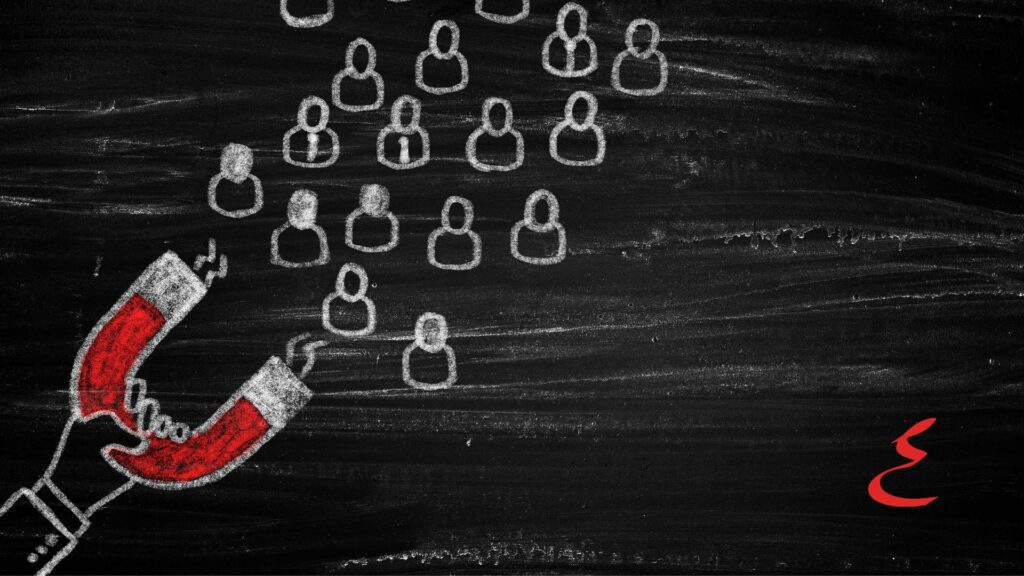 Competitive Intelligence can assist market leaders in making data-backed predictions on the market and formulating business strategies that will help them gain a competitive edge.
Section I – Report Format
Getting to the CORE is about a digging process. Our focus is to excavate relevant business questions investigated in academic, practitioner, and industry research that provide direction, sources, and opportunities that small firm leaders can use in their strategic planning and execution.
Our objective is to find impactful questions answered through research and real-world application. The goal of our CORE inquiry is to share findings on key business questions that are compelling, and relative to business operations, systems, strategy, and marketability.
To find questions, we collaborate with stakeholders who align around common goals, metrics (ways of measuring achievement), theories of change, and areas of practice. And, our most valued collaborator, you! We want our community to thrive through discussion and participation.
Each issue will have a question, the findings, and a list of sources. Each quarter, we host a live discussion to review and share strategies for how to apply the findings to your business.
I hope you're ready to push yourself, move yourself, and achieve extraordinary results. We're ready to inspire you to high achievement and help you excavate your Red Diamond Business!
Section II – CORE Question
"How can we use competitive intelligence to create a resilient and agile organizational structure for sustained success?"
There are a few ways to think through this question:
A competitors' approaches to adaptation – This perspective centers on the adaptability aspect, encouraging a comprehensive evaluation of how competitors are navigating changes in the market and industry. It emphasizes the need to learn from competitors to position the company strategically for long-term success through effective adaptation strategies.
Your company's agile organizational structure – This perspective underscores the role of competitive intelligence in shaping the company's internal strategic planning and development, with a specific focus on building resilience and agility within the organizational structure.
In the context of both perspectives, "adaptation" refers to the ability of a company to adjust its strategies, processes, and structures in response to changes in the business environment. It encompasses the idea of being flexible and responsive to emerging trends, customer needs, technological advancements, and other factors that may impact the company's performance.
"Adaptation strategies" are used to inquire about how insights from competitive intelligence on competitors' approaches to adapting to changing conditions can inform the company's own internal strategic planning.
Your goal in answering this question using one or both perspectives is to understand how your firm can learn from competitors' experiences in adapting to the dynamic business landscape to enhance its own resilience and agility for long-term success.
Let's use this perspective to answer this month's business question, how can we use competitive intelligence to create a resilient and agile organizational structure for sustained success??
Section III – CORE Findings
As we sought answers from industry sources and practitioners, we discovered that numerous sectors share definitions, overviews, and best practices for leveraging competitive intelligence. What's more, we were pleasantly surprised to find that this intelligence directly informs a firm's overall strategy, providing a significant competitive edge. Our academic research further supports this notion, revealing a wealth of valuable studies that offer solutions to enhance current competitive advantages. Here are our findings:
Let's begin with definitions.
Understanding competitive intelligence and its role in business strategy is crucial for long-term success. It involves gathering and analyzing data on competitors and the market environment to make informed decisions and improve business performance. According to Sprout Social, competitive intelligence, also known as corporate intelligence or CI, is a strategic process that provides an edge in decision-making. Mailchimp agrees that competitive intelligence is about collecting and analyzing information on competitors to gain an advantage in the industry. Investopedia adds that it refers to the ability to gather, analyze, and use information on competitors, customers, and other market factors that contribute to a business's competitive advantage. All these definitions share a common goal: to learn from competitors and position the company strategically for long-term success through effective adaptation strategies. [4] [5] [8]
Academic Findings
"Big Data Analytics in Building the Competitive Intelligence of Organizations"
This paper explores the use of Big Data tools and techniques in Competitive Intelligence processes within organizations. The authors discuss the use of Big Data analytics in Competitive Intelligence (CI) processes within organizations. The research findings indicate that many organizations rely on a centralized, informal process for CI rather than a clear formal structure. Additionally, while some firms use basic tools for queries, others gather information about competitors by asking their business colleagues while networking or socializing, individually or as a group. The lack of application of Big Data methods to align with the CI structure means there is no defined standardized architecture or framework on Big Data value in CI processes. Finally, the paper explores the benefits and challenges of using Big Data analytics in CI processes and provides recommendations for organizations looking to leverage Big Data tools and techniques for CI. [1]
"Assessing the role of competitive intelligence and practices of dynamic capabilities in business accommodation of SMEs"
In this article, Qihan Wu, Dong Yan, and Muhammad Umair discuss how small and medium-sized enterprises can strengthen their dynamic capabilities using metrics and knowledge management procedures. They explore the influence of social media analytics on competitive intelligence to strengthen the dynamic capabilities of SMEs.
We like this research because the article discusses the importance of competitive intelligence and dynamic capabilities for small and medium-sized enterprises (SMEs) to succeed in the global market. The authors explore the role of social media analytics in improving data collection, analysis, and distribution phases of competitive intelligence. They also provide a methodology for assessing the use of advanced analytics cycles in SMEs and present their findings on the impact of social media analytics on dynamic capabilities.
The key findings of the article are that social media analytics can enhance the dynamic skills of SMEs and improve their competitive intelligence. The study's four stages of social media analytics favor competitive intelligence, particularly in the strategy, collection, evaluation, and distribution stages. The authors also found that content marketing favors advanced analytics, particularly in the collection and analysis stages. The study highlights the importance of digital transformation for SMEs to survive and succeed in the global market. The authors recommend that policymakers invest in research initiatives, training sessions, public organizations, and financial resources to assist SMEs in identifying digital tools and opportunities. [2]
"Competitive intelligence and strategy formulation"
This paper provides valuable insights on how competitive intelligence practices can inform and support the strategy formulation process of firms. the key findings of this PDF file are that competitive intelligence (CI) can play a crucial role in the strategy formulation process of companies. The paper provides a unified framework for integrating CI into the strategic formulation process, which can be applied at every stage of the process. The authors conducted multiple case studies and found that companies that invest in CI practices are better equipped to navigate the dynamic competitive environment they operate. Specifically, the study found that creating a solid network with suppliers and customers is fundamental and that companies need to consider the issues of their suppliers and customers just as their main ones. Overall, the paper provides valuable insights for researchers and managers on the relationship between CI and the strategy formulation process.
We like the research questions in this paper as a foundation for planning a competitive intelligence framework in your business: the research questions that this study aims to answer are: 1. How does competitive intelligence (CI) relate to the strategy formulation process of firms? 2. How can CI practices inform, support, and be integrated into the strategy formulation process? And, 3. How are CI practices performed, and what factors may enhance or limit their effectiveness for companies? [3]
Practitioner/Industry Findings
Evalueserve provides a comprehensive overview of key elements in Competitive Intelligence (CI) emphasizing the significance of Competitive Intelligence (CI) in navigating today's dynamic business landscape. As companies face increased competition and rapid disruptions, CI becomes a vital tool for capturing, analyzing, and acting on data-backed insights regarding the competitive landscape. The post identifies key elements of CI, including Sector Intelligence for understanding economic shifts, Market Intelligence for comprehensive market insights, and Competitor Intelligence to track competitors' strategies. It also highlights the importance of Innovation Intelligence, Sales Intelligence, Procurement and Supply Chain Intelligence, and Environmental, Social, and Governance (ESG) Intelligence. The insights derived from these elements help businesses adapt, stay competitive, and lead in their respective markets. [6]
The article "A Marketer's Guide to Competitive Intelligence" explores the increasing challenge for brands to distinguish themselves in a competitive landscape, with an average of 29 competitors per business, a 16% rise from 2019. To address this, the article advocates for the use of competitive intelligence (CI) as a strategic process involving the legal and ethical collection and analysis of data on competitors and industry trends. The practice is no longer limited to large enterprises, as smaller businesses can now leverage online information to implement CI tactics effectively. The article provides a step-by-step guide on conducting CI research, emphasizing the importance of identifying competitors, setting clear objectives, employing data collection strategies, and analyzing findings. It also highlights the role of CI across various business functions such as sales, marketing, and product development. The piece concludes by introducing several CI tools, including Crayon, Kompyte, SEMrush, SimilarWeb, and Visualping, to aid businesses in monitoring and analyzing their competitors' activities. Overall, the article underscores the value of CI in helping brands make informed decisions and maintain a competitive edge in the market. [7]
Insights from a recent article by Andrew Bloomenthal on competitive intelligence, in addition to defining competitive intelligence, the article goes on to explore its vital role in gathering, analyzing, and strategically using information on competitors, customers, and market factors to gain a competitive advantage. It's about understanding your business environment to identify opportunities and challenges effectively.
In addition, this process goes beyond a basic internet search; it's a sophisticated approach that requires collecting actionable information from diverse sources, both published and unpublished, conducted ethically and efficiently. The article highlights that the goal is to anticipate and respond to challenges before they arise, helping businesses make informed decisions and enhance organizational performance. It categorizes competitive intelligence into tactical and strategic types, addressing short-term goals like capturing market share and longer-term issues and key risks.
Furthermore, competitive intelligence is distinct from corporate espionage, emphasizing legal and ethical means of obtaining information. The article emphasizes the complexity of this process, involving the analysis of various sources such as interviews, industry experts, trade shows, government records, and more. It also underlines the growing importance of competitive intelligence, evident in organizations like the Society of Competitive Intelligence Professionals, highlighting the need for a comprehensive approach.
In addition to all these insights, for small firms, understanding and navigating the competitive landscape efficiently are crucial. This article provides valuable insights into the intricacies of competitive intelligence, making it an essential read for businesses aiming to stay ahead in their respective markets. [8]
We will cover a few others in the next webcast.
Section IV – CORE Discussion
A small firm can use this research to gain a better understanding of how to leverage data, strategy, and marketing to enhance their Competitive Intelligence processes.
Overall, the information presented in this report can help firms develop a more comprehensive and effective strategic plan that incorporates competitive intelligence effectively.
How will you use the presented competitive intelligence insights in this report to sustain success?
Let's converse!
We have many more sources and insights on this month's question. Additional findings will be shared during our LIVE dialogue and conversation about "the CORE findings" webcast for network members. Webcasts are held on the third Thursday of each quarter in January, April, July, and October. If you're a subscriber, no need to register, set the reminder on your calendar. We'll send the link to join one week before the event.
If you want to subscribe to our monthly reports and access our webcasts, use the form below, it is free.
Section V – CORE Sources
Remember: We investigate research from all sources. Your goal is to dig into the findings so that you can create solutions.
Academic Articles
[1] Smith, J., & Johnson, L. (2021). Leveraging Big Data analytics for Competitive Intelligence: A framework for organizations. International Journal of Information Management, 56, 102231. https://www.sciencedirect.com/science/article/abs/pii/S0268401220314304
[2] Hafner, R. J., Kyprianou, M., & Thomson, S. (2023). Social media analytics and dynamic capabilities in small and medium-sized enterprises. Economic Analysis and Policy, 77, 1103-1114. https://doi.org/10.1016/j.eap.2022.11.024
[3] Competitiveness Review: An International Business Journal, Vol. 31 No. 2, 2021, pp. 250-275, Emerald Publishing Limited, ISSN 1059-5422, DOI: 10.1108/CR-01-2020-0009. https://www.emerald.com/insight/content/doi/10.1108/CR-01-2020-0009/full/html
Practitioner/Industry Articles
[4] Competitive intelligence: The complete guide for marketers. Woods, K. (2023, April 12). Sprout Social. https://sproutsocial.com/insights/competitive-intelligence/
[5] What Is Competitive Intelligence and Why Is It Important? Mailchimp. (n.d.). Retrieved from https://mailchimp.com/resources/competitive-intelligence/
[6] Competitive Intelligence: An Overview. Evalueserve Blog. https://www.evalueserve.com/blog/7-elements-of-competitive-intelligence/
[7] A Marketer's Guide to Competitive Intelligence. Bretous, M. (2022, January 11).  https://blog.hubspot.com/marketing/competitive-intelligence-competitive-advantage
[8] Competitive Intelligence: Definition, Types, and Uses. Bloomenthal, A. (2022, December 31).  https://www.investopedia.com/terms/c/competitive-intelligence.asp
All links are being provided as a convenience and for informational purposes only; they do not constitute an endorsement or approval by Effició, Inc. of any of the products, services, or opinions of the corporation organization or individual. Effició, Inc. bears no responsibility for the accuracy, legality, or content of the external site or for that of subsequent links. In no event shall Effició, Inc. be responsible for your use of a hyperlinked site. Contact the external site for answers to questions regarding its content.
---
Intelligence Reports are posted the first week of every month and the Intelligence Webcast is held each quarter. If you would like to get these reports delivered to your email box and access the details for our webcast, join our private list below.
---
We look forward to your participation! Thank you for the opportunity to provide strategic resources and programs consistently.
Note: If you're interested in becoming a student, learn about the full student experience in the next information session.
Let's converse! You can use the comments section below to share your perspective.