It can be challenging to focus on today as the CEO. We tend to focus mostly on the tasks at hand without realizing our energy is somewhere else, our mind is on autopilot, and our focus is too tactical. As the CEO, tactical work is necessary, however, delegation, collaboration, and letting go are more important to business operational strategy.
This article is part of Effició's executive series. In this blog series, we share the resources, tools, advice, and infrastructure changes you need to assess, invest, and shift your business. In this installment, we share a few ways to begin this process – you can use our list as a starting point to create your own "letting go" list.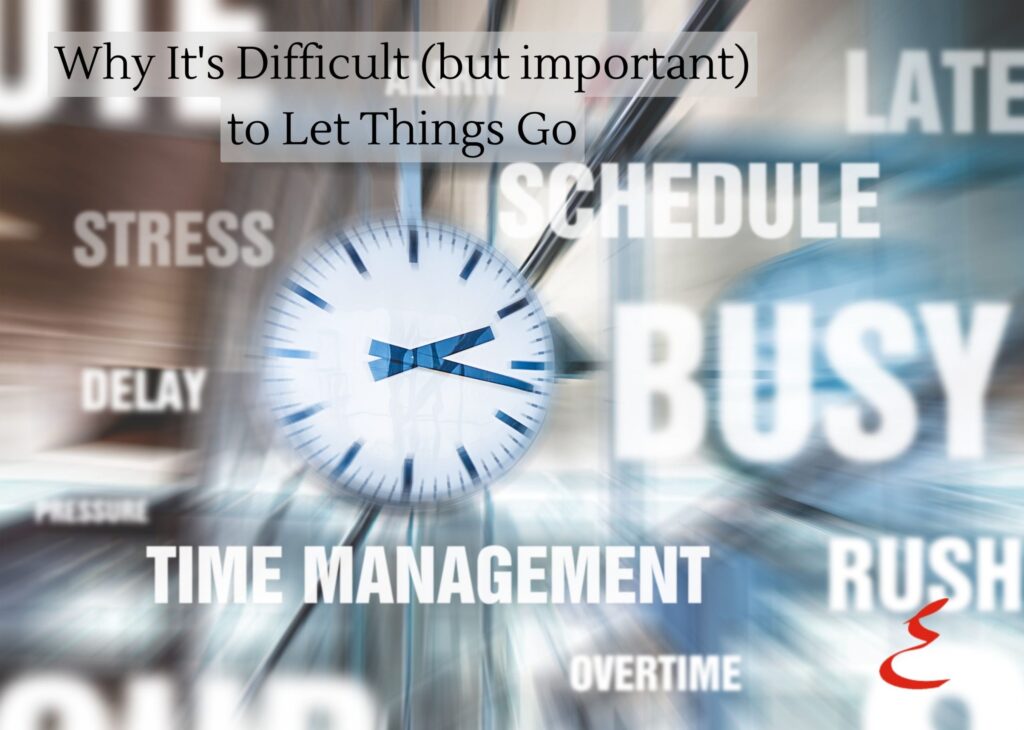 To begin…
1. Get Your Fears Under Control. Start by acknowledging which fears you have. To overcome anything, you have to admit the truth. Once you've revealed to yourself your fears, the next step is to document WHY you have this fear or fears. This is your confession; you don't have to share unless you want to.

2. Take the time to get out of your world and into another. It can boost your entrepreneurial spirit but most of all your fun factor! One of our colleagues recently went to an indoor rock-climbing facility with a long-time client. Neither one of them had tried it before, and it wasn't a work activity or a team development exercise, they decided to take our advice and get out of their world based on their definition. How can you apply this to your "letting go" goals?
3. Take stock of your image, outwardly, and inwardly. Once you've taken stock, you can begin to define the real you and start reflecting that in everything you do. Image is more than just clothing, and an outward appearance. Our CEO shares why an image is important in this article here.
4. define what you want to do with your entrepreneurial career. You have embarked on a career, and you have to nurture and take care of your career. Career development is a forgotten element for executives in small firms. Think about your career and how you want to progress.
5. Own Up! You have to own up to the reality as it is today, right now. As entrepreneurs, we tend to focus on the future a little too much. Face everything today. Mediocrity should not be acceptable no matter what.
6. Get WELL not just healthy! What are you doing to focus on wellness? It's important to stay active as you lead your firm, in addition to including wellness activities that energize your body and your brain. It will help you keep up with all the demands of your role. Focus on total wellness.
Next, delegate…
As your business grows, you'll realize that you can't do everything alone. Delegating for the executive involves identifying high-impact tasks that can be trusted by a team member or an outside resource without incurring large costs. Administrative tasks, marketing tasks, and accounting tasks come to mind as places to start.
Delegating can mean many things, but to the executive, it means saving money and spending more time doing what they love best.
Embrace the opportunity to let go and strategically align your business and career.

© Effició, Inc.
Let's converse, share your thoughts in the comments below…