Working with Effició provides upbeat, creative, and innovative experiences. The entrepreneurs' lifestyle can be very unique, exciting, and fulfilling. Our job is to ensure all Effició clientele are supported and motivated to exceed their definition of success on their terms and to embrace their own unique brand by getting to the CORE and EXCAVATING their Red Diamond Business!
We have been servicing Effició clients, students, and protégés for over 22 years! When Sherese Duncan began implementing the principles we're sharing with you, there were several students who jumped in with two feet and became her inspiration and motivation to take 'CORE' to the next level. Today 'CORE' continues to be the central driver of our full entrepreneurship and business education collection.
We're going to introduce you to these souls of business that continue to shape Effició by engaging, learning, growing, and succeeding on their terms.  We hope that their stories motivate and inspire you to Get to the CORE and acquire your Red Diamond business!
---
Our Red Diamonds (partial list)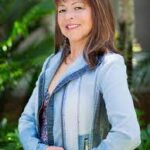 Lily has over 25 years of experience in sales, business development, team building, staffing, recruiting, territory management, product launch, training, coaching, and mentoring. Ms. Winsaft's background includes over 20 years of combined experience in financial services, venture capital funding, investment banking, and wireless communications. Having a Bachelor's degree in Psychology with an emphasis in human factors, Ms. Winsaft understands the behavioral nature of executive search and placement. Her success has, to a large extent, depended on her ability to fully realize the "art" of each position she works on. This involves understanding the personality and chemistry profile for both the client and the candidate.
Here's what Lily had to say about working with Effició:
"…first and foremost…realizing that I tend to over complicate things and working with Effició has really shown me how to simplify things and the fact that I don't have to be present all the time to run a business.  Sherese has shown me that there are all kinds of businesses and things that I can do but the internal infrastructure must be developed in order for me to explore as much as I want.  I get to decide what kind of business I want and how much I want to put into it – it's actually my business."
Lily Winsaft
Aldebaran Associates International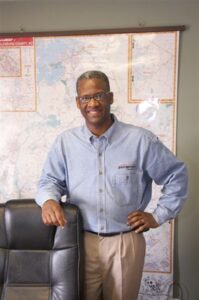 Donovan Reid is owner of Easy Movers Inc.. They hire permanent, well trained employees, and they provide clean equipped moving vans to ensure that your furniture items are properly wrapped with clean moving pads for safe arrival at your destination. Easy Movers has demonstrated responsibility & accountability that has won the trust of many key clients. Their commitment to listening before proposing, their willingness to be accountable, and their demonstrated ability to solve problems are behaviors that have earned them high marks in the industry.
Here's what Don had to say about working with Effició:
In today's world, everything is virtual and centered around technology. Business owners are communicating virtually instead of spending their budgets on traveling and meeting. CORE allows you to instantaneously interact with your strategist and the other participants. I really enjoyed the CORE technology used; there were times when I was under the gun but I was able to go home and call in while taking care of other responsibilities. Also, one of the benefits is that you're not intimidated to say something and it's more of an open sort of communication. You're free to express ideas and your thought process flows much better. This program is a must for entrepreneurs who need a a great education program even though they are running a business and having hectic days. And it saves you money and helps you make money! I say sign up asap!!!"
Donovan Reid,Owner, Easy Movers
http://www.easymovers.com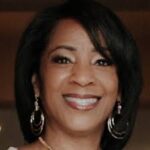 Gillian Cunningham Realty Group is a full service Residential Real Estate Company. Servicing both sellers and buyers in the Plano/Frisco/Mckinney, TX area and surrounding suburbs. As a Multi-Million Dollar Producer, Cunningham believes in raising the bar and staying on the cutting-edge when it comes to real estate knowledge, service and technology. My goal is to empower my clientele to make informed decisions that are aligned with their goals.
Here's what Gillian had to say about working with Effició: "Effició's tag line truly represents its business 'Getting to the Core of Business.' Each session/module gave a practical step-by-step approach to building a successful business infrastructure. After completing the entire program, I was confident my company was equipped to be a profitable business."
Gillian Cunningham, Realtor/Broker
Prestique Realty, LLC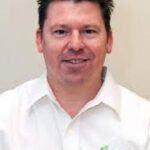 JCMR Technology was established in 2000 as a Service-Disabled Veteran-Owned Small Business (SDVOSB) and is headquartered in Charlotte, NC. They help clients optimize their Information Technology strategies, systems and processes. Additionally, they analyze culture and staffing models to promote maximum results, within a sound budget. They focus on differentiation through Information Technology Service Management (ITSM) and only provide solutions that meet their client's needs. The JCMR team takes the time to help clients understand the underpinning problems that are causing or may lead to service degradation, such as a lack of Asset Management, Change Management, Configuration Management, undefined Help Desk procedures, etc. Being part of their client's business success builds loyal, long lasting relationships.
Here's what Jake had to say about working with Effició:
"My Company has grown in revenues by 2x within the first year of the program and 3x within the second year…enough said!"
Jake Kent, President/CEO
JCMR Technology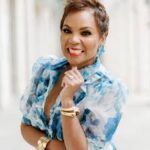 Sonya Barnes International is an international image and communications firm that creates distinct dynamic brands for individuals and organizations.  Sonya Barnes, CEO of Sonya Barnes International, has received industry training by the world's leading Image Masters in style development and image branding. With strong leadership skills she is known as the "go-to" consultant for many of her peers, and often sought out to speak to many private and public organizations providing world class workshops and seminars on visual appearance, verbal and non-verbal communications worldwide.
Her client list includes Fortune 100 Companies such as General Electric, Bank of America, Hyatt Hotels, and Wells Fargo and expanded globally extending her client base to Asia, to Singapore, Vietnam and Hong Kong teaching the business of image and brand strategy.
Here's what Sonya had to say about working with Effició:
"When I decided to work with Sherese I was overwhelmed at the amount of work and dedication required to run a business. Sherese was able to break it down and show the big picture piece by piece. To this day, I know that I would not be where I am today in business knowledge had I not worked with her. I often refer back to my workbook and put myself in check to make sure I stay focused on my goals. I recommend Effició's products and programs to ANY serious entrepreneur. Just be patient, listen and complete the follow through. Forget the glamorous pipe dreams that this is rosy! It can work if you listen and execute. Thanks a million times over for your insight and tenacity. Keep up the good work and I'll see you in Fortune Small Business…..on the cover!!!"
Sonya Barnes
Sonya Barnes International
---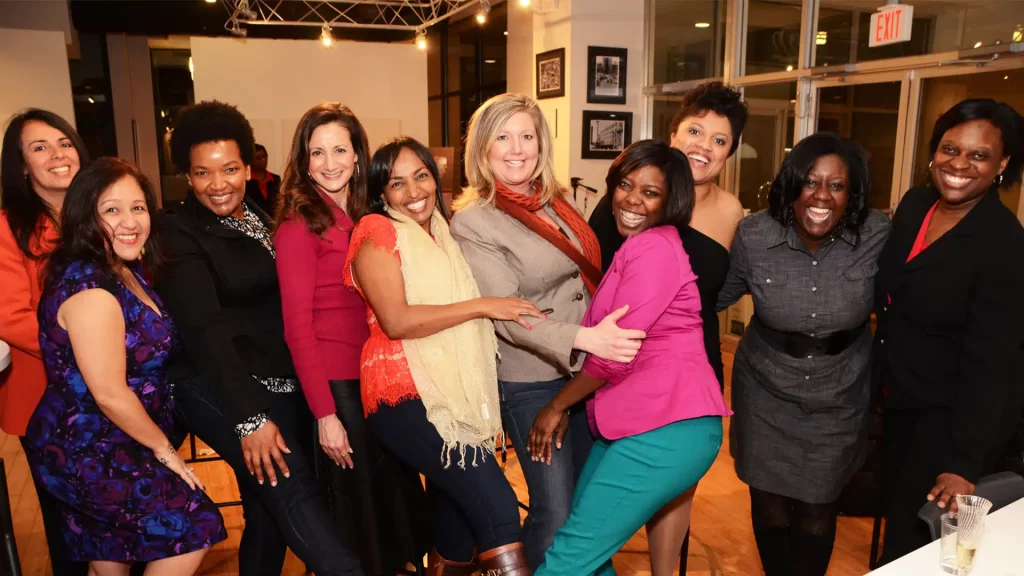 Here are some of the results our students have had during and after Getting to the CORE with Effició:
I can't believe I actually have systems and processes that drive cash flow into my business without even trying.
My infrastructure is solid and working profitably.
I'm finally a master of my numbers.
I transmogrified, I got to the CORE, and I finally have an executive level income.
I have clear procedures and protocols in place that can be delegated without loss.
I'm in love with my business again.
Acquiring clients is easier than ever.
I've captured every detail of our operation, including filling in the gaps, now my COO can be hired!
I've learned how to create easy-to-follow processes that we can immediately implement with our entire virtual team.
We've mastered the mundane tasks that keep getting in the way of productivity.
I lost my passion but after getting to the core, the passion is back in full force.
Taking action has taken on a whole new meaning.
I feel confident and comfortable with hiring a full staff to handle key administrative and marketing tasks.
The time spent working on myself and my personal baggage was invaluable; it was the only thing holding me back.
I'm not depressed and I'm not sad anymore, I'm content and happy.
This was tougher than getting my MBA.
Now I see how to address the immediate needs as well as my vision for the future.
Got my business AND my personal life in perfect harmony.
Made even the most difficult aspects of business make sense.
I needed the "let's keep it real" ideas and concepts.
Made me think of new and exciting ways I can improve on my products and services.
OMG! I so needed the drill sergeant.
Generated real cash-flow not just revenue after only three sessions!!
Let's begin a fun and exciting journey to the CORE together!
---
If you've been directed here by our education page, begin enrollment here.
Learn how you can begin to get to the core of your business.
If you need on-the-spot solutions, consider our intelligence newsletter.
We're ready to serve you with innovative technologies, creative team members, and premier entrepreneur education that stay true to the Effició Brand: Getting to the CORE of Business.